Construction at Pacific Gate is well underway and Bosa is getting going on the next building to grace Downtown San Diego's skyline.
The latest Bosa project in San Diego – Kettner & Ash, aptly located on the corner of Kettner and Ash in Downtown San Diego has broken ground.  This 36 story 413 foot tall tower is located just to the east of Bosa's previously developed Bayside tower and diagonal to Bosa's earlier two tower development The Grande.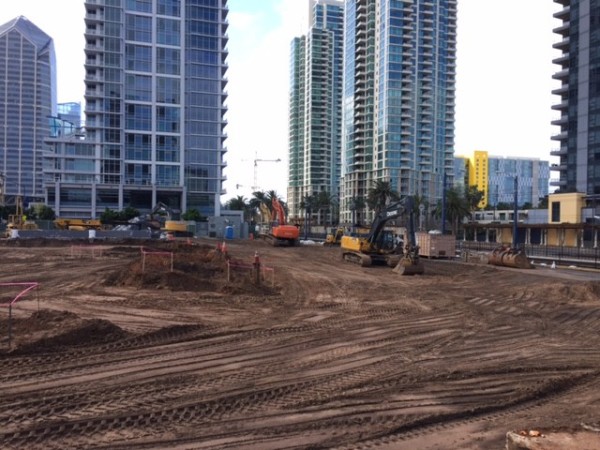 The building has been designed by architect Hossein Amanat who also designed Bosa's Bayside and Horizons towers.  Based on the plans submitted to the City of San Diego, here is what we know about Kettner & Ash.  The tower and pedestal will comprise approximately 585,000 square feet of space including 11,550 square feet of ground floor commercial space and will consist of 273 two bedroom condos and 12 one bedroom condos.  Some of the plans will include a den as well.  Floors 3-5 will include some residential units along with the amenities.  Floors 6 through 36 will be comprised of two bedroom residential units with floors 6-24 each having nine units ranging from 1102 sq ft to 1704 sq ft, floors 25-30 each having seven units ranging from 1277 sq ft to 1786 sq ft, floors 31-33 each have five units ranging from 1363 sq ft to 1819 sq ft and floors 34-36 each having four units ranging from 1699 sq ft to 2365 sq ft.  All units beginning on floor 6 have at least a small balcony with a few units on floors 31 and above having generous entertainment sized balconies.
Here are some renderings prepared by the firm Amanat Architect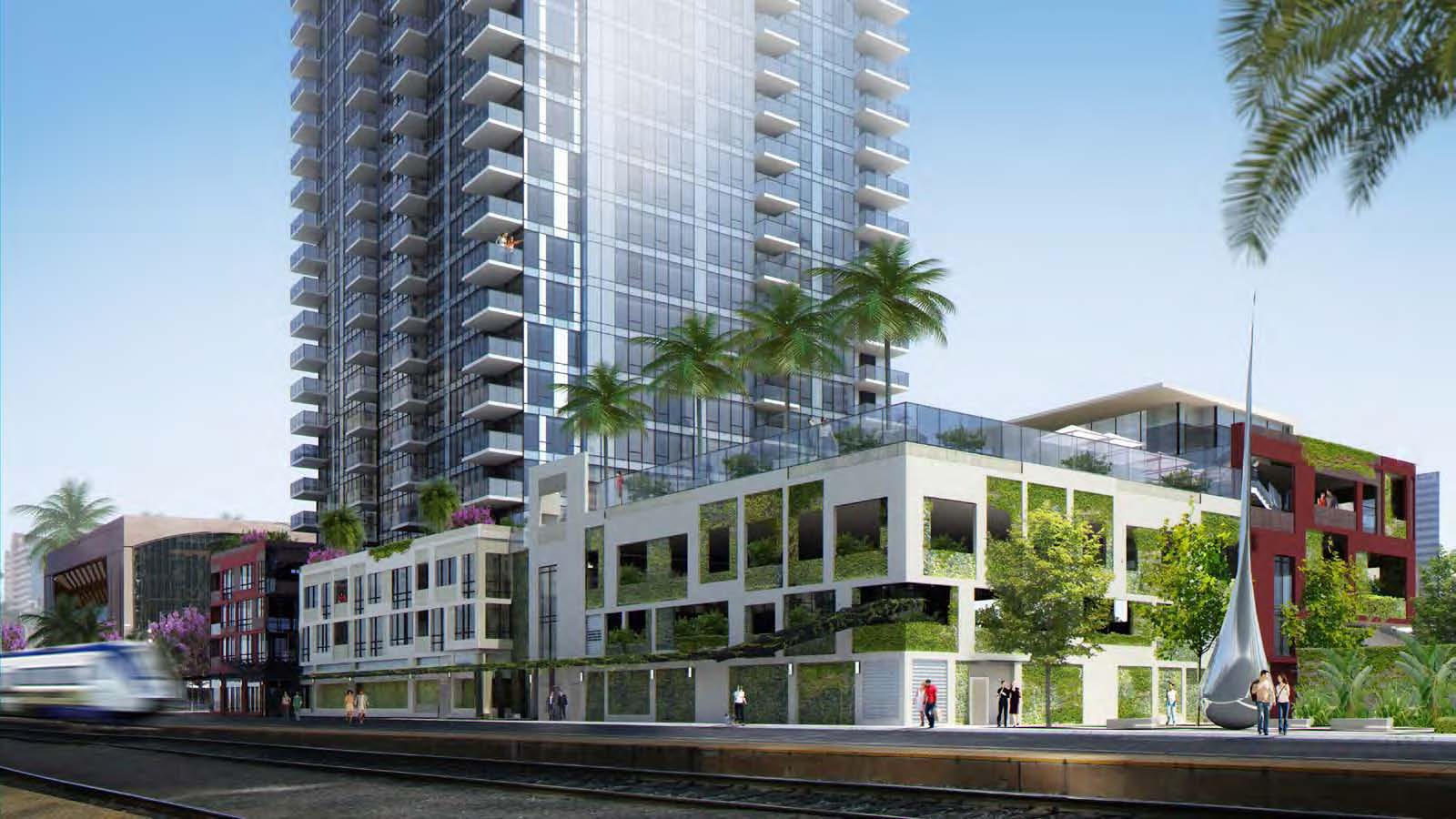 We will bring you more details of this exciting new project as they become available.