Bosa Development is showcasing five residences of particular note at Pacific Gate that each offer an unique floor plan to suit the particular needs of discriminating buyers.  Pacific Gate is the new Super Prime residential condo building that Bosa is constructing in downtown San Diego at the corner of Broadway and Pacific Highway.
Here are the residences that Bosa has recently highlighted.
Floor Plan R – Luxury Residence 1503 – 2 Bedrooms – Approximately 1,276 sq ft – $1,268,900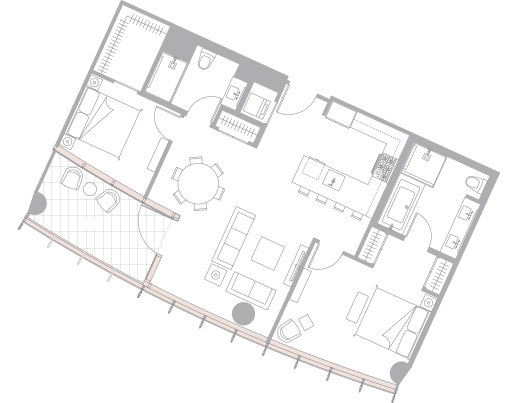 Floor Plan F – Luxury Residence 2005 – 2 Bedrooms – Approximately 1,602 sq ft – $1,557,900
Floor Plan P – Luxury Residence 3006 – 2 Bedrooms – Approximately 1,390 sq ft – $1,744,900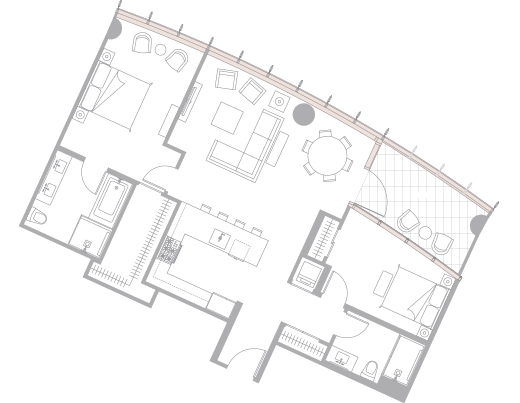 Floor Plan W – Estate Residence 3604 – 3 Bedrooms and Den – Approximately 2,450 sq ft – $3,019,900
Floor Plan T – Estate Residence 3701 – 3 Bedrooms and Den – Approximately 2,315 sq ft – $4,049,900
Source: Bosa Development – Subject to change without notice
There are still many condos available within the Pacific Gate project.  If you want to make Pacific Gate your next luxury home and benefit from all of the Super Prime amenities available with home ownership at Pacific Gate contact us at (858) 876-8901 or info@pacificgatesdcondos.com and let us assist you with finding your dream residence at Pacific Gate.  Triftbach Realty Group knows and understands the Pacific Gate project well, but we are not affiliated with the developer in anyway, so we can assist you with your purchase with only your best interests in mind.